The cars we drive say a lot about us.
Extremely well said for the politicians.
Because for the people in power and authority, the vehicles they possess must speak of the same.
Some may have flamboyant sportsters while others may have stylish saloons for comfort and the rest possessing practical no nonsense SUVs for their journeys.
source -indianexpress
We have shortlisted some prominent and eminent figures of influence and the exotic vehicles in their garage:-
Jagan Mohan Reddy
source -blogspot
A famous Indian politician and YSR Congress Party's president, Jagan Mohan Reddy is the Leader of Opposition in the Andhra Pradesh Legislative Assembly since June 2014.
Following in his father's footsteps Y.S Rajashekhara Reddy he also developed a strong liking for politics. In 2009 he became a Member of Parliament from the Kadapa constituency representing the Congress Party.
He is an ardent lover of automobiles and that can be inferred from the masterpiece he owns, known as the Jaguar XJL.
source - ytimg
The 'leaping cat' from the United Kingdom is an ideal embodiment of dynamism, technology and sophistication. The timeless design language with the royal insignia on the bonnet(the protruding one) inspires you to adore the humongous length of the flagship vehicle. A faultless interior cabin with perfect ergonomic arrangement oozes gratification and sensuality within.
And which animated being comes to your mind on hearing the grand three alphabets......?
Let us reserve it to this for now
The 3litre diesel motor with 275PS on tap communicates its intentions indeed well and completely transforms this elegant cat's mannerisms to a beast incarnate.
At the end of the day, owning this magnificent piece in your garage reminds you of the sheer hard work and dedication one undergoes through the phases of life to reach at the top, which has been beautifully exemplified by this personality.
Navjot Singh Sidhu
source - hdwallpaperbackgrounds
A former Indian Cricketer and a Member of Parliament from Amritsar of the Lok Sabha Constituency. He is an excellent commentator and is known to infuse humor and pun through his one liners.
Sidhu is presently anchoring 'The Kapil Sharma Show', a great hit with the masses of India.
He has recently joined the Congress Party and is the proud owner of a Toyota Land Cruiser.
The Toyota badge worldwide has a strong reputation of being the most reliable and meeting your expectations along with portraying the importance of customer satisfaction.
This gigantic SUV since ages has been an all-time hit with the bureaucrats and influential people and credit also goes to its sheer off-roading dynamics and go anywhere capability apart from the time tested and stonky diesel engine that boasts of the best performance figures.
Prateek Yadav
source - twing
An individual with a modern outlook and philosophy is how we can describe Prateek Yadav.
Being the youngest son of the authoritative and influential leader of the Samajwadi Party, Mulayam Singh Yadav, he has set out his own path and destiny to be in the limelight and be the most talked person amongst the public.
A passionate Gym freak, Prateek realized from the very beginning that he did not possess the inherent flair for politics, but a swanky possession known as the Lamborghini Huracan Spyder in his garage has indeed kept his popularity on par with his elder brother Akhilesh Yadav.
source - therisingnews
A majestic artwork of an Italian Maestro which is reflected in the low slung design with meticulous shades of over doings in its dreamboat visuals. .
The interiors enchant a person with their sporty intentions and awaken the racer pedigree instinct within him.
The potential and eagerness of the renowned 5.2 litre V10 powerhouse can be explored hands down on an open race track while setting record lap timings.
This monster goes extremely well with Prateek's personality as it complements his younger looks while possessing a distinct perception and attitude towards things.
Udhayanidhi Stalin
source - indiancinemagallery
A well- known Tamil film actor and producer, who literally has taken the Southern Bollywood industry by storm. Known for repetitive blockbuster hits and meticulous acting skills, the son of politician MK Stalin and grandson of M Karunanidhi, has now made a foray into politics adding a feather to his cap.
A strong, dominant and influential position to be portrayed does require a commensurate personification and in Udhayanidhi's case, the catalytic exemplar being a Hummer H3.
source - pycker
The gigantic and colossal SUV is a true beast incarnate and makes you feel like the king of the road.
Its legendary design language has won tremendous appreciation and accolades world over while keeping the legendary tradition and styling cues intact.
Getting within, the splendid fusion of classic and modern interior awaits you and one can't help but be pampered in the lap of sheer luxury on offer.
It won't merit a "wanting more" expression on your face with regards to its paramount demeanor playing the trick....
This humongous beast becomes the ideal choice for Udhayanidhi to showcase his talent and caliber in the world of politics and is an easy commuter for him in the hinterland.
Ram Kadam
source - bharatstudent
A famous elected MLA of Bharatiya Janata Party from Ghatkopar West Vidhan Sabha constituency, Ram Kadam has always been a part and parcel of controversies during the recent past.
During his tenure with the MNS party, his very opposing and unruly stance towards Abu Asim Azmi of Samajwadi Party while taking the oath in the Parliament in Hindi came as a shock to the higher authorities and judiciary and that was followed by strict disciplinary action and suspension.
Politicians always hog the limelight in some manner or the other and idealize themselves as God's gift to mankind and savior for the masses in general to score brownie points.
But this can backfire too as it happened with Ram Kadam during the Demonetisation phase.
source - mensxp
When people were standing in long queues outside banks struggling to cope up with the cash crunch, his tweet on gifting his underage son a swanky Mercedes E 350 Cabriolet further angered them who were speculative about his source of funds.
Apart from this, his garage houses the exquisite 'Palace on Wheels', the Rolls Royce Ghost, an iconic Bentley Arnage that has been the epitome of the British heritage and tradition along with the sporty looking and flagship 'leaping cat' the Jaguar XJL.
Narendra Mehta
source -media.new.
A bohemian and radical businessman turned Politician and a well- known BJP MLA amongst the page 3 celebrities.
A founder of the seven eleven group of companies, specializing in 100 bed hospitals, schools and township projects, his declared assets are to the tune of Rs 18 Crore in his election affidavit.
Taking this, a level further adding to his popularity is a Lamborghini Huracan gifted by him to his dear wife Suman Mehta.
The exclusive and enchanting orange paint shade known as the Arancio Borealis was specially made to order to resemble and symbolize the BJP party's color.
source -motoroids
As an everyday transport vehicle, his wife was not that comfortable driving this beast around in town and keeping up with its stupendous acceleration and agility and she happened to crash the car in an auto, which made tremendous news. As a thumb rule, one should always drive cars carefully, observe traffic rules and should have a sound experience of driving these fast paced machines.
For reference, a Lamborghini Huracan does 0-100 kmph sprint in a mere 3.2 seconds with a top whack of above 300 km/hr. An enthusiast can unleash all its raw power on his favorite twisty racing track.
Pramod Madhwaraj
source - manipalworldnews
A famed representative, of the Indian National Congress from the Udupi Assembly Constituency in Udupi District, Karnataka.
He is the chairman of Canara Jewel Tex Pvt Ltd, a company owning a mall known as the 'Wedding Palace' dealing in gold and sarees in the same district. Besides this, Pramod Madhwaraj is an exporter of canned fish along with having a keen interest in real estate projects.
His popularity knew no bounds when he was in the news recently for his latest prized possession, the exquisite Rolls Royce Ghost.
source - canaranews
The Spirit of Ecstasy signage in the form of a woman leaning and her arms outstretched conveys triumph and glory along with leaving a supreme image in the minds of the onlookers.
The alluring and charming exterior completely engrossed a person along with beckoning him to admire the fine luxurious interiors on the inside.
source - udupitoday
The 6592 cc V12 twin turbo motor churning out 563 bhp and 780 Nm of torque is an absolute delight to drive with the 0-100 kmph run taking approximately 5 seconds to be precise. The Rolls Royce as a collector's item has become an epitome of the powerful and authoritative people and in this case very well exemplified by Pramod Madhwaraj.
Chiranjeevi
source -blogspot
An outstanding and charming actor, producer, businessman and investor and a now a whole hearted foray into politics.
A truly multi-faceted personality. Chiranjeevi is also a known face in Bollywood and has many successful movies in his oeuvre. As a politician, he focuses on social and humanitarian causes and has established blood and eye bank centres in Andhra Pradesh.
Known for his taste of cars, he is the proud owner of a gorgeous Rolls Royce Phantom.
source -blogspot
The flagship sedan from the British stable is a true epitome of luxury, class and individuality as it is a perfect representation of the owner's personality.
A host of customization features available elevate the package to a much more exciting level and make you feel exclusive every time you enter the vehicle. The grandeur of the Phantom is in perfect harmony with his stature vis-a-vis in politics as well as films.
source - indianautosblog
His younger brother Pawan Kalyan, a big name in Telugu cinema is too an active politician and has formed the Jana Sena Party.
source - newhdwallpapers
What brings him to the list is in fact the iconic Mercedes G 55 AMG owned by him that screams raw and brutal power, while signifying the classic and traditional design language.
Rajeev Chandrashekhar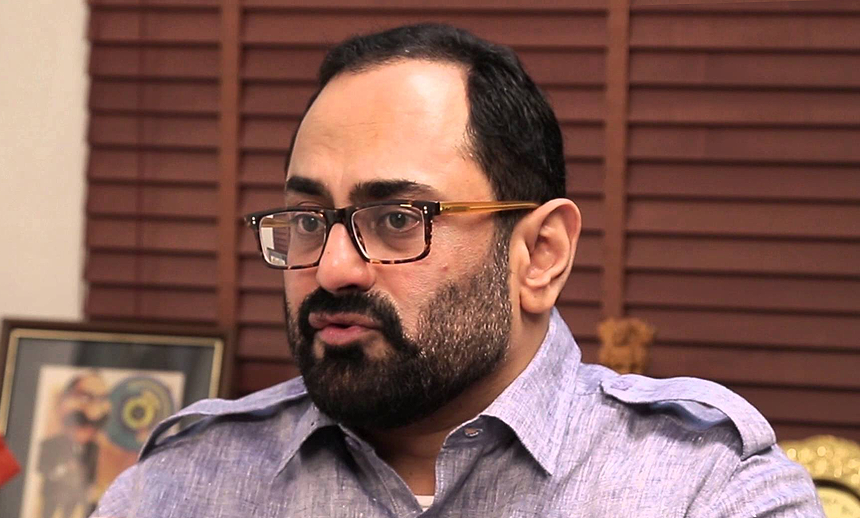 source - google
An entrepreneur with a young bent of mind and modern outlook, Rajeev too is well-known politician serving as a Member of Parliament in the upper house (Rajya Sabha) and represents Karnataka. He is the founder and Chairman of a reputed financial and investment company known as Jupiter Capital along with heading BPL mobile, which is a major mobile phone service provider in our country.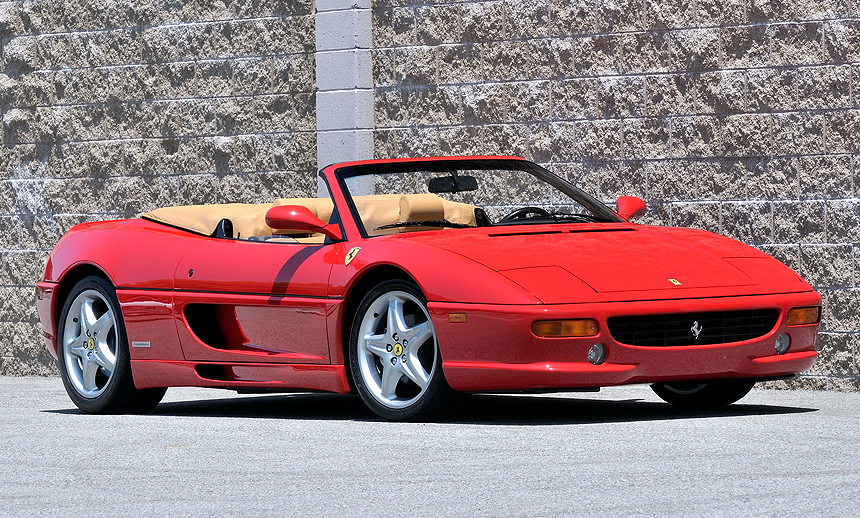 source - carsbase
His passion for cars knows no bounds and his exotic cars represents the rarest machines found in our country including a Ferrari Dino and F355 Spyder from the Italian stable meant to awaken the racer instinct within you, a Lamborghini Barchetta which unleashes raw power on the slightest dap to the pedal, the Bavarian beast BMW M5 (E60) and the colossal Hummer H2 that has the capability to take on any rough terrain in this world.
For the young savvy and modern politicians always on the move, if everything seems under control then you are not moving fast enough and to do that one needs a vehicle that screams power, authority and dominance to announce their arrival in style.