Before the times of Salman Khan, bhai was just a word, which meant your own brother; now it's means something else altogether. The ultimate Bhai of Bollywood, Salman Khan always manages to stay in the news for reasons good or bad. For some fans, Salman Khan is the most generous of all stars in bollywood while others seem him as the bad boy. Whatever his image might be, there is one thing we can't deny- the superstar can pull off movies, dance moves, and everything else like no one can. Let'slook at some of the cars and bikes owned by Salman Khan:
Lexus LX 470
source - cstatic-images
We know what you are wondering. This luxury car by Lexus is not sold in India. But our Bhai is known to do things that don't are a little away from the ordinary. So he imported the premium car.
Mercedes Benz GL-Class
source - wikimedia
Salman Khan's love for SUV's is quite evident as can be seen from the collection of most of his cars. In fact, Salman Khan is seen very often driving his beautiful Mercedes Benz GL-Class and we wouldn't feel embarrassed to admit that he looks absolutely ravishing doing do!
Range Rover Vogue
source - landrover
Didn't we just tell you about Bhai's obsession with cars? And so he owns a gorgeous white Range Rover as well. Totally goes with his personality, doesn't it?
W221 Mercedes Benz S-Class
source - carsbase
The Mercedes Benz S-Class has always been the choice of those who want to experience luxury without owning a Rolls Royce. So, Salman Khan's choice of a stunning white S Class does not come as a surprise to us!
P.S: Apart from Salman Khan, this car is also owned by Aamir Khan, Roshan family, Anil Ambani, Mukesh Ambani, Pranab Mukherjee and many more are proud owners pf the beauty!
Limited Edition Suzuki Intruder M1800 RZ
source - i.ytimg
This beauty was gifted to bhai by Suzuki Motorcycles India because he was the brand ambassador at the time.Prized at Rs. 16 Lacs, the bike has a power of 127 bhp and 160 Nm of torque and this is extraordinary for a cruiser like this one!
Suzuki GSX-R 1000Z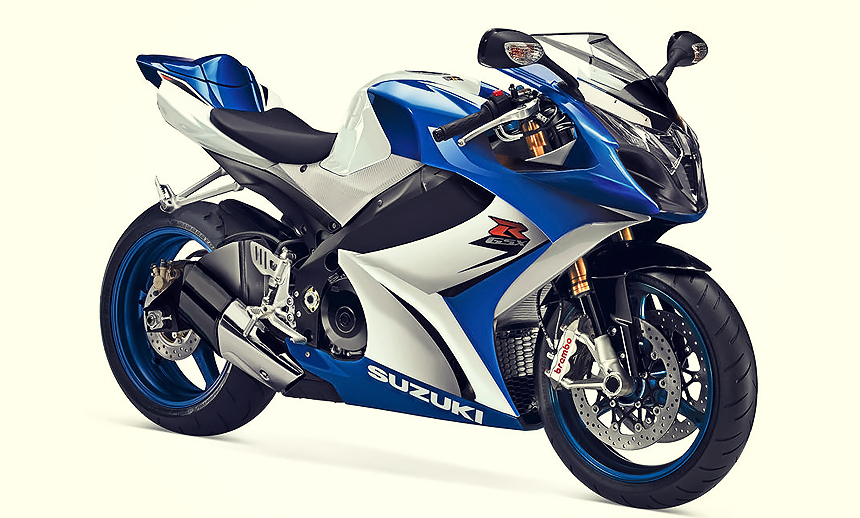 source - zombdrive
One peek inside his garage and you will find a Suzuki GSX-R 1000Z and trust us, it looks beautiful like a dream. The price is approximately Rs. 15 Lacs and gives out power of 160 bhp and 110 Nm of torque. Eesh, we're jealous!
Suzuki Hayabusa
source - rediff
Well this one is also a gift. Gifted by Atul Gupta, the Vice President of Suzuki Motorcycles India, the bike is sheer gorgeousness when you see it on roads! Guess who's made the right friends?
If these weren't enough, he also owns a Yamaha R1, a Toyota Land Cruiser, an Audi R8, a BMW X6, and an Audi RS7. God, how badly do you want to switch places with him right now?