"Define success on your own terms, achieve it by your own rules, and build a life you're proud to live." – By Anne Sweeney of Walt Disney
The Baby Doll has arrived. And How! Born as Karenjit Kaur in Canada, Sunny lived life on her own terms with dignity & class taking the never ending scathing comments, remarks and criticisms in her stride but remained undeterred and unfazed.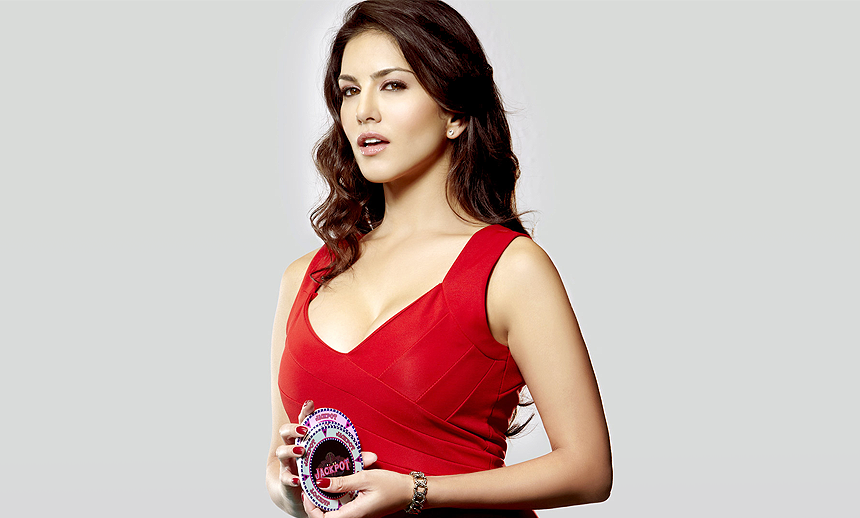 source - hdwallpapers
She made a statement when Bollywood welcomed her with open arms.......... thereby silencing her critics!!
The glitz & glamour associated with the sensational lady further translates to the exotic car brands in her garage. Happily married to Daniel Weber, Sunny is the proud owner of three luxury cars further adding a feather in her cap.
The Sophisticated BMW 7 Series
source -team-bhp
The flagship sedan from the Bavarian based automotive manufacturer exhibits a royal charm and elegance of its own.......very true!!!
Since ages, it has been the fancied preference for the rich & powerful all over the world.
A splendid design language that is a tad understated & not too extravagant but leaves a supreme image in the on looker's mind. The brand has won accolades & appreciation for being the pioneer in technology & innovation when it comes to uncompromised driving pleasure along with ensuring reliability & exclusivity.
The 7 series has every bit of these characteristics ingrained in its genes & especially when we talk of the 730Ld(mainstay diesel engine), things are elevated to an exciting level.
A mammoth 3Litre turbocharged motor churning out 258PS and 560Nm of torque mated to an 8-speed automatic transmission will instantly garner respect & admiration from the enthusiasts.
The 0-100kmph sprint in less than 7 seconds & top speed pegged at close to 250kmph is proof enough of its dynamic abilities. The interiors expel a sporty intention while at the same time pamper you with sheer comfort after a tiresome boardroom meeting all day long.
source -rushlane
Riding high on its much acclaimed reputation, the 7 is an instant hit with the Bollywood stars of India and especially Sunny Leone. The magnificent example was gifted to her by her husband Daniel Weber on the eve of Christmas, thus making the occasion special & delightful. For her, this top-of-the-line iteration of the 7 series is a perfect epitome of opulence & satisfaction that conveys her arrival in style.
The Gorgeous Maserati Ghibli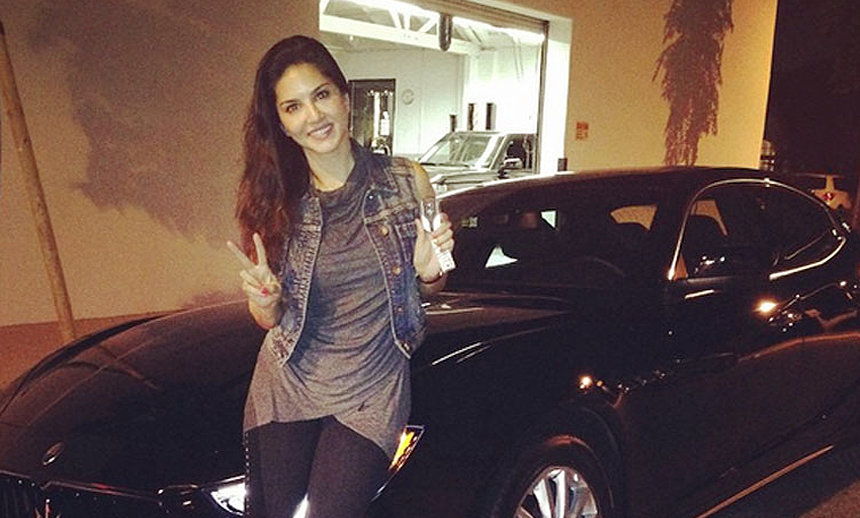 source -indiancarsbikes
If one was ever a great admirer and devotee of one of the most artistic & influential car designs, then coming on close terms with this Roman artisanship would exactly be placed at the zenith of the top drawer fantasy list.
The Maserati Ghibli illustrates every bit of class & elegance in its royal architecture that one can't help but glance at all day long.
Its mere presence leaves you enthralling & awe struck and warrants a true appreciation of every angle which has been conceived and articulated with great passion, hard-work & dedication and represents the work of a true connoisseur at heart.
We hope you've placed the model correctly....
Hang on...
There comes the hinter...
Find any similarity?
The legendary trident logo with upward pointed spears is a quintessential of undisputed legacy, triumph & glory. From the sleek lines on the bonnet, exquisite silhouette appearance, curvy rear end look & the meticulous detailing on the interior seats & dashboard, it catches your complete attention and qualifies to be a life- long companion. The performance figures put even a bigger smile on your face.
Don't fancy any dark horse probabilities as the brisk Roman never fails to impress when you are in that typical mood to put it through its paces. At the same time it also comes up as an able cruiser showing its sedate nature. This iconic piece of artwork too was gifted to Sunny Leone by her husband & she was thrilled & delighted having received the keys of one of most distinguished and eminent automobile brand.
The Distinctive Audi A5
The four ringed brand from Ingolstadt encapsulates advancement, technology, individuality & exclusivity.
The company stays true to its tagline of 'Advancement through technology' meaning willpower & dedication to strive for excellence in almost all spheres including product offering, customer endurance, satisfaction and worldwide prominence of being the most admired luxury car manufacturer.
A hint of sportiness, innovation, precision and elegance is portrayed skillfully by every Audi model and that is the main reason for its huge fan following.
For the leading lady, certainly something out of the box would suffice!
There it is.....
The standapart A5 coupe.......which is a denotation of flamboyance and extravagance while catering to the red lettered racer feeling within you. Being a little different in its daily dozen doings will surely garner stares & respect while cruising down the road.
The roar of the 3.0L top-of-the-line TFSI V6 supercharged engine conveys its intentions quite clearly and the figurative 272 PS & 400 Nm of torque which it entails opens doors to the momentary repetitors of brave carryouts.
A 0-100 timing of below 6 seconds will prompt you to keep the proceedings to the hilt!
Evidently, the A5 can be termed as the prodigious startler in Sunny's possession.
source -hindustantimes
Sunny has been number one in the Times 'Most Searched Online Celebrity' for some time further affirming her 'baby doll main sone di' status. But despite this she comes across as a very realistic person in her interviews. Steering clear of politics & controversies, she lets her work speak for itself and has achieved fame, glory and success. Kudos to her!