Which Super car would your favourite Game Of Thrones character drive?
Our collective jaws are on floor as we just cannot wait to find out what Game of Thrones Season 7 has in store for us. While the last season revealed some answers about Jon Snow's parents, there are still more questions waiting to be answered. Not that we are not extremely fascinated by the beautiful horses, we thought it would be fun to imagine if Westeros had proper road networks, which super cars would all our favourite characters drive?
1. Cersei Lannister: Mercedes 600 Pullman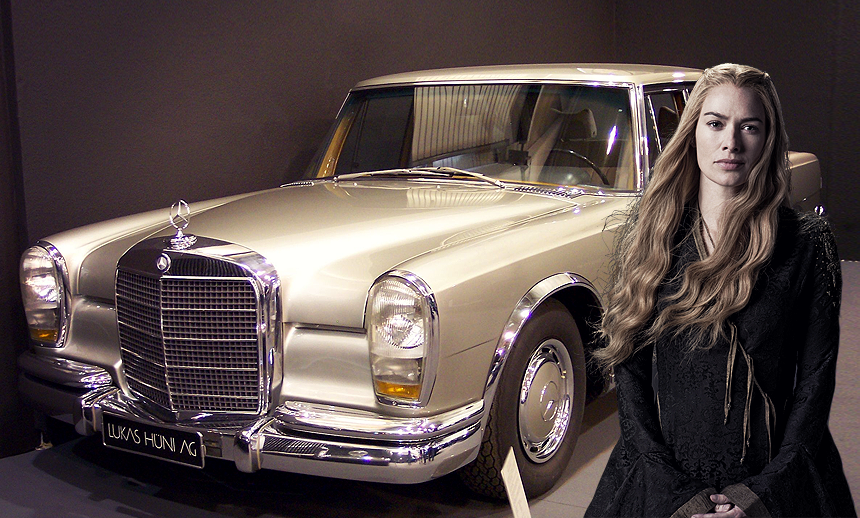 source - google
The car as we know is an all time "dictator's" favourite, there is nobody who'd carry of this Supercar as well as Cersei Lannister would. Only a supercar like the Mercedes 600 Pullman would do justice to a character like Cersei's, somebody who can be painfully merciless while being the most passionate lover one can find.
2. Joffrey Lannister: A Golden Lambo Aventador
source - google
While we have all openly hated Joffrey's character and the feeling when Joffrey died cannot and will not match up to anything else. We can all agree that Joffrey as a character was always bit of a show off and only a Golden Lamborghini Aventador would go with his personality, both of them flashier than the other!
3. Arya Stark: A mini cooper 'Convertible
source - google
All good things come in small packages. Don't let her size deceive you! Arya Stark might have small stature, but she is as fierce and as lethal as anyone else. Killing anyone who comes her way with her "needle"! The MINI Cooper is just as small and ferocious as Arya is.
4. Tyrion Lannister: Chrysler 300
source - google
A favourite of many, Tyrion however remains to be the unsung hero. What he lacks in strength, he makes up in his intelligence and wit. That is why we have chosen the Chrysler 300 for Tyrion. Classy and intelligent, however both seem to be the underdogs!
5. Daenerys Targaryen: Range Rover Sport SE
source - google
Now we just cannot imagine the Mother of the Dragons moving around in a car that cannot handle her dragons, can we? A Range Rover Sport SE is solid enough to resist any kind of attacks and has ample space for her and her dragons to chill.
6. Sansa Stark: Rolls Royce Phantom IV
source - google
When we see Sansa on screen, we are just awestruck by her beauty and royalty. Only a car as exclusive and royal as the Rolls Royce Phantom IV (the most exclusive Rolls Royce model ever built) would do justice to her character!
7. Jon Snow: Suzuki Vitara
source - google
Being in the night's watch- naturally, Jon Snow would not have a huge budget to buy a fancy luxury car. But he also understands, that he needs to face a lot of difficult times including the winters, so he'd go for a Suzuki Vitara!
Did we miss any of your favourite characters? Post in the comments and we will get back to you!