As much as we're such big fans of the 007, we all have to agree that Mr. Bond is not really a good MI5 agent. Why? Well, for one he's the least covert person in the world. 007 is famous and very well known not only to the lovely ladies all over, but also to every bartender knows him and even his order. A vodka martini. Shaken, not stirred. James Bond is more a celebrity than a spy. What's baffling is he doesn't tweet from his twitter account - Have my gun down a drug lord's throat, time for a martini! #BondLife
For a spy who loves to get the job done and in style, it's no wonder that Mr. Bond is very enthusiastic about what he drives to work. Although he is known to destroy everything he drives, just as his immortal charisma and charm, his cars too leave behind a certain legacy. It is surprising to see the kind of automotive weaponry the MI5 has made available to Mr. Bond, despite his destructive nature.
We bring you the Top 5 Big Guns (read: Cars) that 007 has driven over the years.
BMW Z8 : The World is Not Enough
Source: https://https://cdn.bmwblog.com
This beautiful, small convertible was made by the German carmaker from 1999 to 2003. James Bond was its first customer, outside of the BMW factory, of course. Pierce Brosnan, who played James Bond in the movie The World is Not Enough, drove around in this little beauty. The Z8 got its thunder from the 5.0-liter V8 engine and had a 6-speed manual transmission. This car however was not very driver-friendly and thus rightly got sliced in half with a hacksaw in the movie. But nonetheless it is definitely a looker, every time it passes you by.
Toyota 2000GT : You Only Live Twice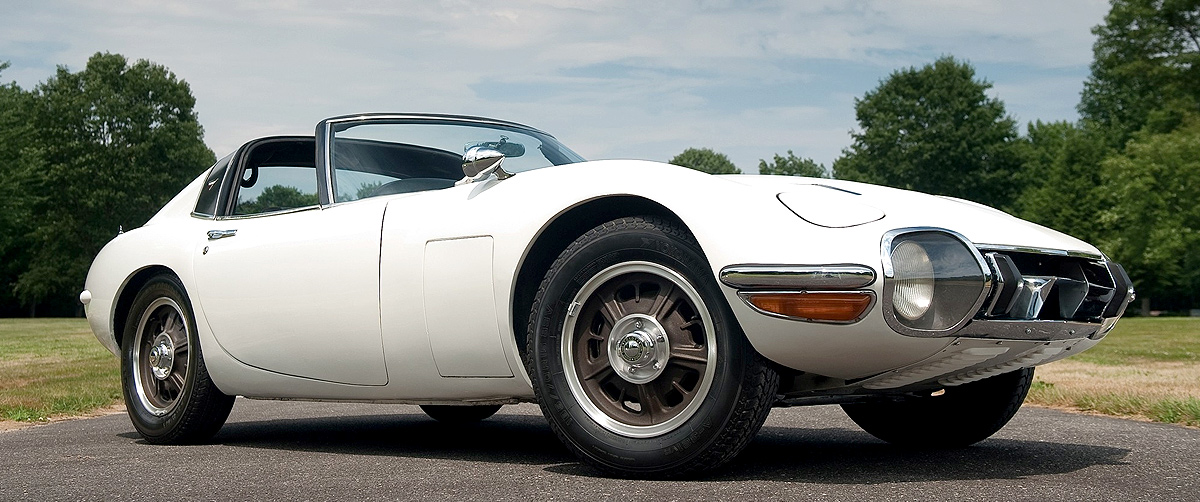 Source: https://https://www.car-revs-daily.com
What a beauty, isn't it? The Toyota 2000GT was a result of collaboration between two Japanese motor giants – Toyota and Yamaha. Sean Connery, playing Bond in You Only Live Twice, could not fit into this convertible, so two variants of this car were built just for the movie. Q, generous as ever with his modifications, added many Sony gadgets into the car, including a CCTV system, cameras fitted behind the number plate, voice-controlled entertainment system and a two-way radio. Daniel Craig once mentioned this to be his favorite Bond car.
Aston Martin V12 Vanquish : Die Another Day
Source: https://https://cdntbs.astonmartin.com
What's James Bond without his Aston Martins? After Bond got his clearance aka license to kill the bad guys in Die Another Day, he was given this car, which was nicknamed 'Vanish'. The car had some of the trademark Bond modifications, such as machine guns, rockets, a reinforced chassis, but the most significant feature of this car was its cloaking ability, which made the car almost invisible with just the push of a button. The regular cars, available to the masses, were rear-wheel drive and featured a 5.9-liter V12 engine. But the one used in the movie was molded to gain better traction on ice and thus was fitted with a Ford 300bhp V8.
Aston Martin DB5 : Goldfinger / GoldenEye / Tomorrow Never Dies / Casino Royale
Source: https://https://cdn.pursuitist.com
The Aston Martin DB5 probably is the most popular Bond car around and has been in play over many Bond eras - from Sean Connery to Pierce Brosnan to Daniel Craig. Ian Fleming, author of the 007 series had visualized and written about Bond being in a DB3, but because at the time of Goldfinger, Aston Martin had come up with a brand new DB5, that was a no-brainer. This was the first Bond car to get modded-up by Q and initially had built-in just a smoke screen. However, to keep up with Mr. Bond's demanding job, many more gadgets had to be put in, such as a rotating number plate, machine guns and most importantly, an ejector seat. The gadgeting of this car back then cost £25,000, which was about five times more than the actual price of the car. And it sure was worth it!
T-55 Russian Tank : GoldenEye
Source: https://https://cdn.fansided.com
There was no way we could not mention this beast from GoldenEye. Pierce Brosnan's first movie as James Bond and he is suddenly put behind the wheels of this tank. Driving a tank through St. Petersburg is just sheer Bond Bravado and thus makes our list.