Erecting a longhair motto in favor of the lauded nonpareils ….ah, hang on for a second, in the well-bred English mode of expressive for a conforming hook up to extraneous specimen in focus….
Once again assuming an Allied sort of a disposition to welcome the strong willed V from Aston Martin's stable which rode the pivotal grand slam path at the then Geneva Motor Show.
To be very honest, the mighty Virage Volante, oops we missed out on its exclusory convertible form, overturns the peer phenomena when the gushing set goings are sampled with a vehement exhaust note….
Few praises then for the Brit Aston Martin early on before advancing on to the customary depicting…
The lofty temptation
It's a deliberate repeater reactionary carried over from a previously high held encounter with the Aston…
Being a pristine English representation, the hankering will undoubtedly hold no bounds for a continuous series of marveling enunciations and ……how is it going to be when the Virage Volante steals the hypnotic eponym appellation with the rated soft top in full swing?
Take your time!
Stepping up as another X factor crowning in the doting unrolling would be the tacky highbrow and intellect, shaping the Volante's commove on coming.
Perfection shades
In Aston's terminology, it's a one up thing of making you bask in the famed state of being an honorary nobleman from top to bottom.
When you come to terms with Volante's spick n span interior make up to derive the subtle bits of a spruced artist! The biggest upshot being this without a second thought…
"The plain sailing familiarization with the delectable central panel in honest terms is a credit worth given to the exemplary share of engineering put in." You'll happily try to memorize the exact series of inside happenings in the Virage Volante for the sacred good vibrations.
Shouts it heart out
What keeps the expeditious and bushy tailed Aston on a full tilt feat is the miraculous 6 litre V12 that speaks a raging 490 bhp of max power on paper making way for a practical orientation….
Give it the eager beans to see an uprising of the English storm of velocity! (V and V rhyming)
The six speed touchtronic 2 transmission aptly fits in the scheme of things and fingers then moving to the pronto tale teller Sport button which is a scripter of the next best things in store for you with the Volante.
Penchant topper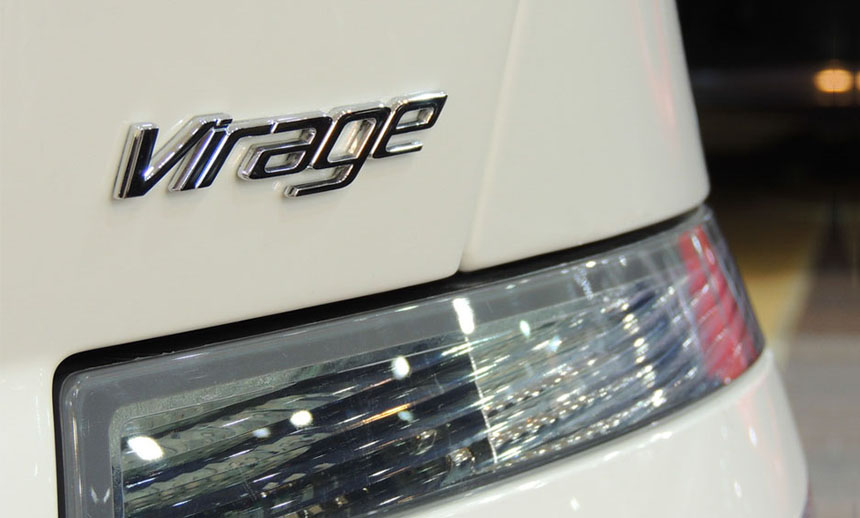 An Aston for the entire day then….
And we've put you on the fantasizing mode to chart an eventful down the line happenings.
Regard the convertible offering as a love at first sight pick and progressing further the innate Aston crush will be the spectacular stockpiles of the legendary echoing when the Virage sets forth the excelled mark.
Just for a last stating…." The Volante surely doesn't want a dip in the satiating levels, Hahaha"