Luxury is a state of mind, they say. However, it might not be totally true when we talk about Luxury cars; you need much more than just a state of mind to own a supercar. Luxury cars go way beyond what's necessary, these are things to give you comfort and once you experience the luxury- you cannot live without it!
Now you may not be looking out to buy yourself a Luxury car, but here is a list of luxury car facts that are sure to make you want to get one right away:
1. The 1950s Cadillac Eldorado had a mini bar in its glove compartment
source-assets.hemmings
The Cadillac with its famous slogan "Standard of the World" was the leader in the postwar era in the luxury car world, outperforming its competitor, Packard. In the 1950s, Cadillac thought that it needed to come up with something different to show to stand out from all luxury cars that ever existed.
So it came up with facilities- that might seem normal when you see them independently. But when you think that a car with all these facilities together existed at a time like that- it a kind of a BIG deal. It had electric windows, power lock system, memory settings and remote adjustable mirrors. If this wasn't enough- the car maker went a little crazy and fixed a drinking set for glove box. It also threw in elements for the girls – a dispenser for perfumes with Arpege Extrait de Lanvin perfume.
2. Daniel Craig has been gifted an Aston Martin for life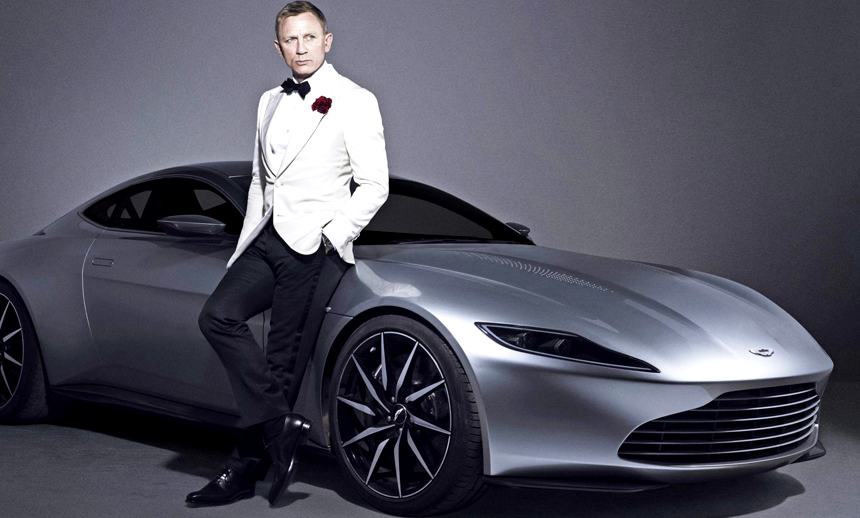 source -dailypakistan
If the world wasn't already enough for bond, Aston Martin offered Daniel Craig a free pass to drive ANY Aston Martin that pleases him for the rest of his life. And if you think that wasn't enough, he also gets to test them on the racing tracks. We're jealous!
3. The police department in Dubai consists of Bentleys, Ferraris, Lamborghinis and Aston Martins
source -autoexpress
The most stylish police department in the world – Dubai's police department. So when it comes to Dubai, no one wants to be nabbed by the police. One of its AED2m (USD 500,000) Lamborghini can speed up to 350kmph. Their collection also includes a Kia Mohave and Land Cruiser.
4. The Engine of the BMW M5 is Actually Soundless
source -bmwusa
"Fake it till you make it."
The engine of BMW M5 is in fact, without any noise, the voice is added so as to give drivers the feel of the car's performance. So the engine noise that you hear is, in fact, fake!
5. When Audi came to India, it created a new horn
source -autocar
When Audi launched TT Coupé in Mumbai, it clearly stated that horns in India would require special attention and using the same horns the company had used in Europe would be useless. So the horns used here are much stronger since they are used too often here.
Another least known fact about Audi is that an innerwear manufacturing firm in India named TT Garments filed a case against this German marque for using the name TT.
6. BMW recalled the GPS system in Germany as male drivers refused to get directed by a female voice
source -bmwblog
The help desk at BMW got a number of calls from agitated German men who said that they were not comfortable taking instructions from a female voice. Funnily enough, it was just a machine giving out directions. However, that didn't stop their anger. And finally BMW decided to take off the GPS system with female voice assistance.
7. Thousands of abandoned luxury cars at Dubai Airport
source -bmwblog
Not just Mercedes and BMW's, but you can find Porsches and Ferraris abandoned at the Airport. But, why do people just casually abandon their precious luxury cars, you ask? Well, the answer is Sharia Law. Like most countries in the Middle East, the UAE also follows the Sharia Law, which states that not paying debts is a criminal offense. So, if you fall back on your payments, don't expect any bankruptcy protection and be ready to straight away land the prison. Harsh!