Doing a periodic appraisal of our in house strong arms and brute forces stirred up the offbeat written right stuff to match the glitz and glory of the automotive epitomes doing honors at Big Boy Toyz's western front.
Mumbai it is......and you can certainly sketch the surreal fast forward occuring once the good vibrations and same wavelengths come on board as a complementary flavor enhancer.
Let us expedite this much awaited affiliation by bringing to you a compelling telling of the inventory standing with pride and grandeur in the city of dreams... Ok!
Lamborghini Huracan Spyder
The First of the lot to begin with then!
Hail the Italian trumping from Sant' Agata Bolognese that is soon to become the apple of your eye strong interest just because of its coach person like peculiarity to accord you the cardinal streak.
If your direct focus is on the numbers game and racetrack yard dictations.
You can make that out in a second just by looking at the muscular and hiked up poise of the fierce performer.....ON YOUR LUCKY DAY!!
And there is another wisdom gaining opportunity waiting for you which would be disclosed once you voluntarily make your way to Big Boy Toyz Mumbai.
Can't wait. right?
We can feel it!
Originally destined to be the frontline showstopper and a first point of interest courtesy the scintillating butterfly doors in full action.You can extend that to a full day's stay at Big Boy Toyz Mumbai if you happen to go deep into the i8's standout hybrid technology as a major learning for your fingertips.
Range Rover Sport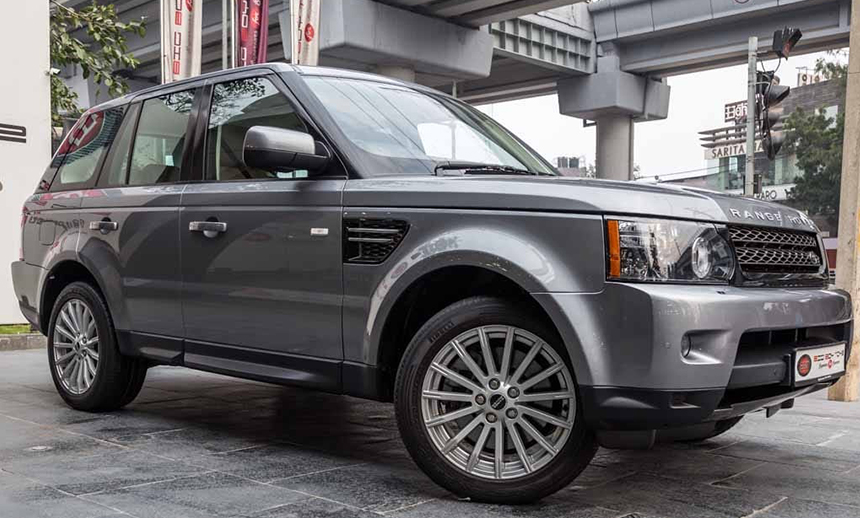 From England with oodles of assurance.....
For your well being!!
Making you acquainted with the best habitudes from the automotive domain is perhaps the niche Range Rover Sport that is enjoying a distinct revering in Big Boy Toyz's exotic portfolio.
And we'll surely transfer the same treatment if you willingly go in for the astute English Exemplar.
F Type Coupe
Actually our newness knows no bounds!
That's when we at Big Boy Toyz decided to procure the best and untouched lot of the F Types making their way into India.
As a balancing act amongst our three locations, keeping this gleaming white F Type at Mumbai has earned us favorable returns in terms of increase in the number of on- lookers and auto enthusiasts.
Wish to have a gazing look at it?
Oh! Don't worry, just make a visit and we'll ensure that the rapport builds in quick seconds....
So no more utopian laden stories!
BMW M6 Gran Coupe
Assuming that you must have seen some of its Bavarian unleashing and sparkling, our intellect prompted us to remake the same doings.
So in no time we transported the sinister racetrack machine to Mumbai and now you can very well enlighten yourself with the M theory from BMW.
ARE WE MISSING SOMETHING?
OH YES, THE ENERGETIC M3!!
SO THAT MAKES IT 1+1=2
Mercedes Benz Maybach S 500 V8
For a snowballing effect to the frontal view, we thought that the elite Maybach would be a perfect adjoining to the crew of supercars and we aren't denying one bit. It's almost at par on the attention seeking domain compared to the high powered specimens.
Being Big Boy Toyz, we'll make sure that this particular Maybach has something extra raise to power ten to indulge and gratify.
Discover today!
Mercedes CLA 45 AMG and GLA 45 AMG
These two can't be kept out of the picture frame which you'll be taking....can they?
AMG's revered crackle and burble tuning is a signalling sign for a new bee in the bonnet and...... we've searched thoroughly to get you the best neat and a pin duo to your satisfaction. So don't hold back on the newly developed love!
Mercedes CLS 250 CDI
Anything and everything is different with the CLS 250 CDI.....
Its created an unusual hype since the time it has entered our inventory and now we look to capitalise on it in the city of Mumbai....
And there it is exuding the typical Mercedes philosophies of innovation and cutting edge practices.
Only for you!!!
Lamborghini Gallardo LP 560-4
Shades of yellow and an oncoming of the animated raging bull.
We wanted to judge the positive consequential after effects of a Lamborghini being displayed neck to neck with other exotics in the Mumbai showroom and therefore resorted to a quick and timely change of its position.