American Muscle has been every car enthusiast's dream. The car lovers get all dreamy eyed and open mouthed watching in awe the charm of a muscle car. The American muscle car, known to be for those who love to live on edge, has been much dreamed talked and wished for and until recently we saw its entry in India too. American Muscle, no matter how dreamy it makes you feel or how weak it makes you go in the knees, is definitely about pure raw power.
While you sit an aim to buy our dream car, it would certainly hurt if you got to know what you were planning for was already a limited edition. Yes it would hurt to the core. But unfortunately so are many American Muscles. They are the best of bests but they are produced in a very less number. Well we can't do much about the fact but we can definitely know more about them and revel in the glory of the existing ones.
Dodge Coronet R/T 426 Hemi Convertible
Source: mecum.com
2 cars produced.
How serious heartbreak would one get if one of the best inventions of one of the best automobile muscle brands which is more like God were only two in number. Yes you heard it right! Only two! Well actually four. Confused? Let us tell you the story behind it. Dodge came up with the revolutionary idea to fit the 487 R/T's with Hemi engines. Two Dodge Coronet R/T 426 Hemi Convertible cars were made in 1967 and two in 1970. While 1967 was of one manner, the 1970 Dodge received a head to toe makeover. But still two of each type were made. FYI, in case, you did not know – the R/T stands for Road and Track.
Pontiac GTO Judge Convertible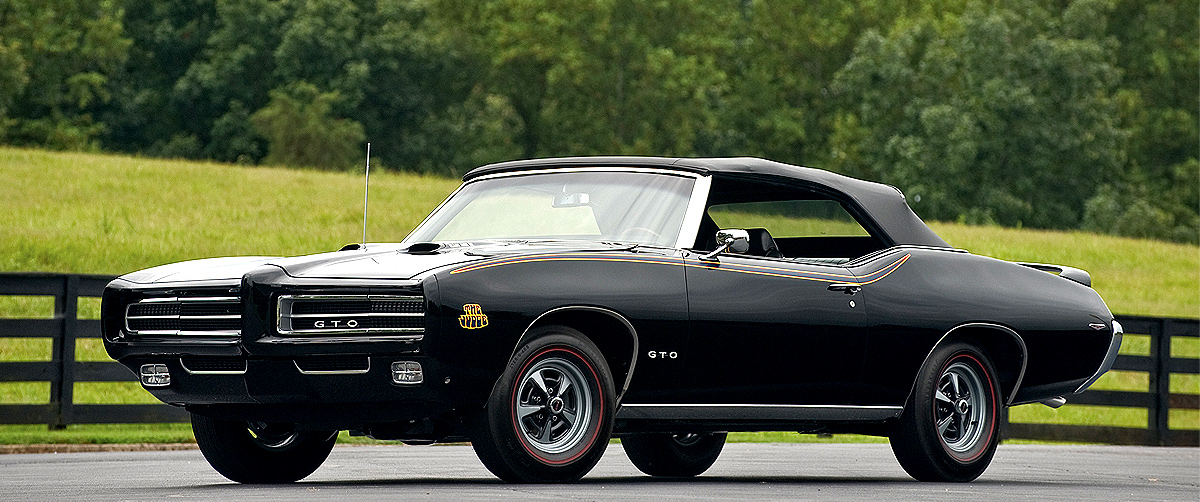 Source: pinthiscars.com
17 cars produced.
If it isn't rare, it isn't Luxury! Many may defy from this famously quoted line but definitely Big fishes in the automobile industry don't. Pontiac GTO Judge Convertible is one of the rarest but highly sort after muscle cars that could ever be made and the fact that there are only seventeen of these makes one cry their eyes out. GTO's were inspired by Ferrari and created as a next level deal from the Tempest league. The arrival of Judge took the racing as a foundation feature amongst muscles to whole new level. The car was every American Muscle fans dream but in 1971 when the pollution emission rules became way stricter the company decided to produce only 17 and stop further production.
T4 Chevrolet Corvette L88
Source: latestcarwallpapers.com
20 cars produced.
In 1967 and 1968 the people witnessed a glorious period because that was the year which saw the arrival of Corvette L88s. The factory in St. Louis was chosen to do the holy job of producing the Corvette L88. The reference to word 'holy' is given since the car enthusiasts have never stopped worshipping the car ever since it was launched. The L88 was also a racing upgrade version by Chevrolet. The Corvette got upgraded a few notch, a 427-cubic inch big block engine was added. It was definitely all a man could want for a ride. And the fact that Chevy thought it was a bit dangerous for the streets and discourage selling it through dealership also added the extra air of thrill to the car. But, Alas! The age old issues pertaining to emission also forced Chevy to stop producing the valuable 1967 L88's. What a sad turn of events. Nevertheless we still have the Corvette's which are no less than the others of course.
Plymouth Hemi Cuda Convertible
Source: latestcarwallpapers.com
21 cars produced.
If ever there could be a car let alone a muscle which would get etched in our memory to such an extent that no one and absolutely nobody could wipe it off, it's Hemi Cuda. Plymouth came up with the idea in 1970 to redesign the Barracuda. And later like the other brands a cool and much suave name came to be given to the Barracuda. People started referring it as Cuda. With an entire range of engines from 340 to 440, this was and has been hands down the most sought after muscle of all times where the 426 being the most favorite of all. The rarest of all, The Cuda Convertibles were the apple of all muscle lover's eyes. It is sad that the upgrade cost which would have been much higher caused Plymouth to stop the production after 21 cars.