Buying a luxury car is nothing less than celebrating a festival. If you have the money, you can buy some of the best things that will make your life more comfortable and also enhance your social status and luxury car is a part of this list.
With huge bank balance sky is the limit but with limited budget choices and options become restricted. In such cases car enthusiasts generally make a shift towards used luxury car market to indulge their dreams of owning a top-end car.
You have to look at different parameters when choosing a brand-new or a used luxury car. Let's have a look at some of the things that need to be kept in mind while purchasing a brand new or used luxury car.
Steps to follow when choosing a brand-new luxury car
Do Some Research
After you have made up your mind to buy a luxury car, it is important to do some research before you narrow down your choice. The research can be related to latest features, technologies, etc. available in the market. There are many online tools that will help you to compare different features, prices and dimensions of the cars.
This will give you a basic idea of what you will get from a particular model. You can also check the ratings and reviews given to the select luxury car models by reputed car journals. This will help you to carefully analyze the various pros and cons of a car model.
Match Your Needs with Features
After you have made a list of the cars that appeal to your taste, the next thing is to identify the features that will help in increasing your experience with the car. Your needs could vary from extreme comfort, power-packed engine, elegant and superior looks to easy servicing and so on.
A car with multiple features may look good on the advertisement board, but you have to choose whether you need those extra set of features for which you are paying a hefty amount.
The Brand
While purchasing a luxury car, the value of the brand matters apart from the popularity of the model. Luxury brands such as BMW, Mercedes, and Audi all the brands have a great resale value.
Besides, cars of globally renowned brands offer you a guarantee of quality in materials as well as service.
Therefore, when you are willing to invest so much money to buy the car of your dream, you should choose a brand that will not only give you an unforgettable riding experience, but also a guaranteed good resale value when you wish to upgrade to a new model.
Financial Options
If you are planning to take a car loan for purchasing the luxury car of your dream, you must look for the best and authentic alternatives available in the market. There are several banks as well as NBFCs (nonbanking financial companies) that offer car loans on easy terms. You should carefully go through their terms and conditions, interest charges to figure out which one would be the best option for you.
Service Centre
While it looks extra cool to drive in a car that enhances your status in society, you should also look at the after-sale service issues. Before you buy an exotic luxury car, you should find out whether there is an authorised service centre available near you or in your city and whether the spare parts of the car are readily available.
It is of no use buying an expensive car and keeping it in the garage if something goes wrong because of the unavailability or shortage of the spare parts for the car in the market.
Steps to follow when buying a used luxury car
Conduct a Full Diagnostic Check
A high-end car is packed with sensors and top-of-the-line electronics that make the car run smoothly. When you are contemplating of buying a used luxury car, then you should do a full diagnostic check.
These checks are very easy to conduct through a handheld computer that is plugged into a car system. A full diagnostic check will inform you about some hidden issues relating to the electronics or sensors that give the luxury car its edge.
This check will also inform you whether you have to spend a huge amount of money, later on to keep the car running in optimum condition.
Do a Pre-purchase Inspection
When you are planning to buy a used luxury car, then you must make a physical inspection of the car. If you are not an expert in car-related issues, then you should take the advice of a trained and experienced technician who is an expert in diagnosing the car model you are planning to buy.
A thorough inspection by an experienced technician will reveal issues relating to the maintenance or likely post-purchase expenses that will be very helpful when you are negotiating the price of the car.
Look at the Central Command System
Nowadays, most luxury cars are run by very powerful computers. Therefore, before you agree to buy a used luxury car model, you should check its central command system. Use all the functions of the central command system to see whether they are performing as per their design and functionality.
If you find any major issue in any of the features, you should re-think over your decision of purchasing that model, because it would cost you a large sum of money to rectify any issues relating to the command system of the car.
Look For Any Modifications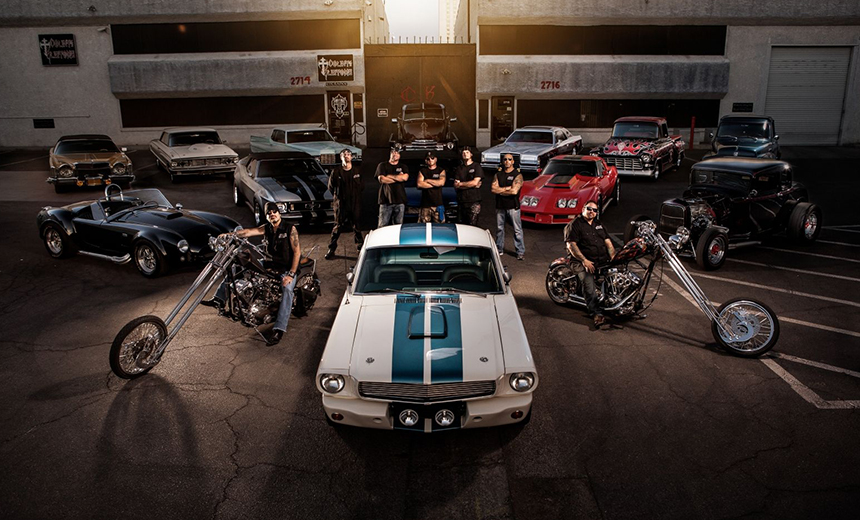 It is preferable to avoid purchasing a car that has been modified earlier by its previous owner. The modification could be in the form of adding a turbocharged engine, changing the engine management system, using bigger tyres or some changes in the suspension system.
A luxury car is a precise piece of machinery where every component is designed to give you optimum performance. Any modification that alters that design or performance of the car can hurt its structural integrity as well as its long-term performance.
Battery & Tyres
The battery and the tyres of a super luxury car cost a lot of money. Therefore, before you buy the car, look at their conditions carefully and check for their remaining lifespan and durability.
Try Every Features & Look for any Additional Cost
You should try out all the features of the car to see that they are operating perfectly. You should also look for the additional costs that you may incur when you are buying a premium car. These costs include spare parts, amount of fuel it guzzles, servicing charges, and many more.