This year your favorite Lexus is all ready to bring out 6 luxurious cars – all refreshed and face lifted – to deck up your garage. Every Lexus car will come with a new promise to blow your mind with improved features and high-end technology. So, this is the list of the models and what expectations you could set with your next Lexus.
Lexus ES
Source: https://www.lexus.com
First entry in this article is Lexus ES, which is one of the most distinguished and luxurious models. The ES design looks quite confident; credit goes to the subtle yet significant face-lift the company gives to this model.
It now has a larger and bolder space; the look is more 'predator-like' rather than being a docile posh car, interior has a lavish feel in new color combos and finishes and the headlamps and fog lamps are made up of an astonishing combination of glass and metal.
The safety feature package has become more advanced. The new ES comes with adaptive cruise, hi-tech lane-departure warning, pedestrian detection, and last but not least forward-collision alert within a reasonable sub-$650 option price.
Lexus GS F
Source: https://wall.alphacoders.com
They say in Lexus GS F, "F" stands for 'Finesse and Fun' and we say 'Bang on'. Though people say that perfection doesn't need any improvement, however, we still believe that 'change is life' and everything seems to be perfect until we find a competition.
So, to keep its game 'up and running', Lexus GS has eventually pressed "F5" button. Hi-tech infotainment system, cutting-edge safety features, modernized bumpers and a reworked interior, GS F is all set to make its mark this year.
It is sporty, edgy and every man's dream car, which now has turbocharged engine to roar and to rule more. GS F's upgraded engine, power and ultra-performance have put Lexus on equal footing with European competitors like BMW and Mercedes. It has maintained an interesting balance of a luxury cruiser and sports car.
Lexus IS
Source: https://www.lexus.com
Sad news is IS250 is being scrapped; good news is Lexus is replacing it with two new models, i.e. a turbocharged four-cylinder IS 200t and all-wheel-drive IS 300 carrying 3.5ltrs V6 engine (IS300 is an affordable version).
These newborn babies are precise along with well-tuned steering that promises high performance and confidence to the drivers in all the terrains and situations. Lexus lovers definitely have something to look forward and could expect to own powerful sporty models to take on the road.
Lexus LX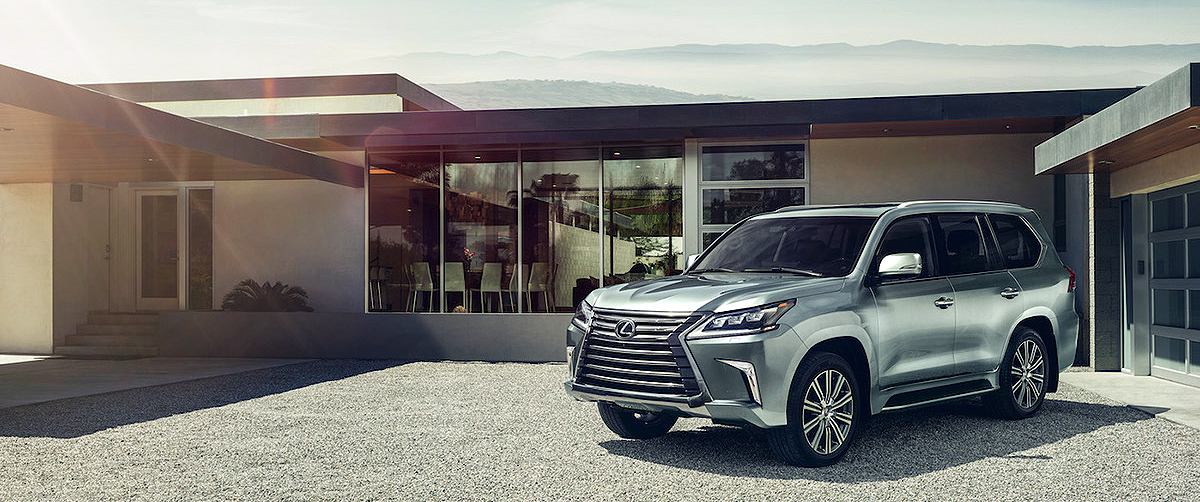 Source: https://www.lexus.com
The royal Lexus LX has already undergone massive two updates since 2007 (2007 being its design overhaul), 2016 will bring its third revamped version of LX. We definitely expect and hope that this redesign brings out the best of technological enhancements, plush interiors and unmatched styling in order to keep up with today's competitive auto industry market.
However, on safety front, Lexus has come up with the Pre-Collision System (PCS) to detect pedestrian along with lane departure warning system and most interestingly 'radar cruise control' that notifies the driver of forthcoming collision and takes independent braking action in emergency. With such advanced technologies, Lexus definitely made us curious enough to see LX going face-off with its big rivals like Audi Q7 and Cadillac Escalade.
Lexus RC
Source: https://www.lexus-int.com
On this one Lexus hasn't done too much of talking in the media however, this car shows a lot potential to its drivers. From a plain surface to the rough ones, Lexus RC is capable of doing almost everything.
It does consistently perform well but won't promise to excel and this one deficient might not get its many lovers. Lexus has made sure to redesign while keeping better fuel economy in mind.
Lexus RX
Source: https://www.lexus.com
Last entry in this article is Lexus's most important model RX; in other words RX is 'THE' showstopper of the complete Lexus fleet.
In 2016, customers will see the 'all new' RX with bold styling and monstrous look. The new fourth-generation RX epitomizes the most drastic departure from Lexus' traditionally demure, old school styling in the company's SUV history. It's more aggressive and vocal in appearance and that's the real punch we all were waiting to see.
The 2-inch longer wheelbase provides more stretch-out room in the second row, 3.3-liter V-6 pumps out 30-HP more (making it approximately 300-HP), and 8-speed transmission promises a flying experience on the road. Comparing the new RX with its predecessors, this one is more fun and has got all the impressive features to make it one of your 'GO-TO' cars.